OUR EMBROIRDERED SUITS ARE NOT DONE BY THE OLD FASHINED "HAND" OR "MANUAL" MACHINES USED BY OUR COMPETETORS. ALL OF OUR SUITS ARE "MACHINE EMBROIRDERED" FOR A LOOK ONLY THE KING HIMSELF WOULD HAVE SETTLED FOR! WHAT YOU SEE IN THESE PICTURES IS A $30,000.00 MACHINE AT WORK !
OUR JUMSUITS ARE ONLY A FRACTION OF WHAT SOME COST. SO TAKE ADVANTAGE AND SAVE !
FORGET THE REST ! ~ BUY THE BEST !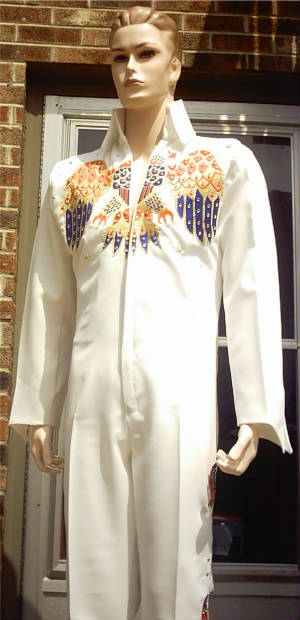 PHOENIX